WELCOME
Comvita (NZX:CVT) was founded in 1974, with a purpose to heal and protect the world through the natural power of the hive.  With a team of 500+ people globally, united with more than 1.6 billion bees, we are the global market leader in Mānuka honey and bee consumer goods. Seeking to understand, but never to alter, we test and verify all our bee-product ingredients are of the highest quality in our own government-recognised and accredited laboratory.  We are growing industry scientific knowledge on bee welfare, Mānuka trees and the many benefits of Mānuka honey and propolis.  We have pledged to be carbon neutral by 2025 and carbon positive by 2030, and we are planting more than two million native trees every year. Comvita has operations in Australia, China, North America, South East Asia, and Europe – and of course, Aotearoa New Zealand, where our bees are thriving.
LATEST UPDATES - RECORD HALF YEAR EARNINGS - FY22


Click HERE to see our Half Year Results - FY22
LATEST SHARE PRICE
Hover over the graph below to see our latest share price (updated daily)
For further information visit NZX.COM
BRETT HEWLETT
B.Food.Tech, MBA, MInstD | Independent Chair | Mount Maunganui
Brett is a professional director and consultant. He is an Independent Director and Chairman of Comvita Ltd (NZX:CVT), and Independent Director of Quayside Holdings Ltd. From 2005-2015 Brett was the Chief Executive Officer of Comvita. Prior to Comvita, he held a number of senior roles with global packaging firm Tetra Pak. Other former Governance and Advisory board roles include: Chair of Bluelab Holdings Ltd., Chair of Priority One, Derma Sciences Inc. (DSCI:Nasdaq), SeaDragon (SEA:NZX), Enterprise Angels, NZTE's Better by Design Advisory Board and Member of the Callaghan Innovation Stakeholder Advisory Group. Brett has a Bachelor of Food Technology from Massey University, and a Masters of Business Administration from the International Institute for Management Development, Switzerland. He has also completed advanced management programmes at Stanford University and the Massachusetts Institute of Technology's Sloan School of Management. Brett is a Member of the Institute of Directors.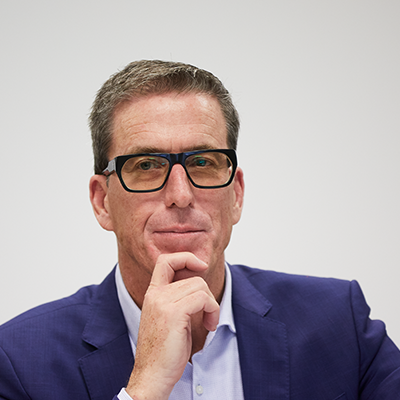 LUKE BUNT
CA | Independent Director | Auckland
A professional director and consultant, Luke has over 30 years' experience in manufacturing, wholesaling and retailing in both durable goods and FMCG and has considerable experience in financial services and property. He has held senior executive positions in a number of well-known New Zealand corporates, both public and private. This includes ten years with The Warehouse Group where he was Chief Financial Officer and Head of Property, and 10 years with the DB Group where he was Group General Manager Finance and Planning. Luke is a member of the NZ Institute of Chartered Accountants. He joined the Comvita board in July 2014.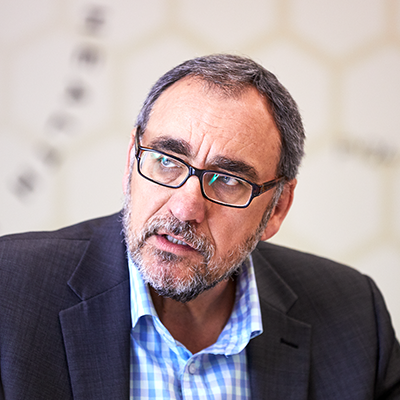 SARAH KENNEDY
Independent Director | Auckland
Sarah is the CEO of Calocurb Ltd, a New Zealand owned company commercialised from extensive research performed by Plant and Food Research. The wellness products are currently sold direct to consumer in over 10 countries. Prior to this she was the CEO of Designer Textiles International. From 2011 to 2014, Sarah was with Fonterra and held roles as Vice President International Farming based in China, Managing Director of Dairy Nutrition and Managing Director of RD1 - Fonterra's chain of rural retail stores. Prior to that, Sarah had 10 years as Managing Director of Healtheries/Vitaco NZ Limited and during this time she handled the sales and distribution role for Comvita in NZ. Sarah joined Comvita as a Director in July 2015.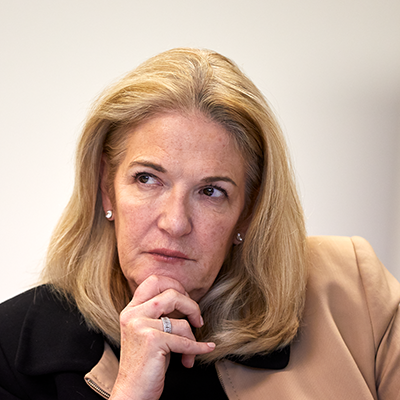 ZHU GUANGPING
Director | Shenzhen
Mr. Zhu Guangping established Shenzhen Comvita Natural Food Co. Ltd in 2004, which introduced the Comvita brand into the China market and set up the first franchised store of Comvita. Shenzhen Comvita Natural Food Co. Ltd was Comvita's exclusive distributor in China for 12 years prior to selling 51% to Comvita in 2017. Comvita acquired the balance of 49% in July 2019. In addition to Comvita business, Mr. Zhu owns and operates businesses in manufacturing, real estate and retail. He has extensive experience in business management, strategy, investment and luxury goods industries. He has held directorship and chairmanship positions in a number of public and private companies in China and Hong Kong. Mr Zhu holds an EMBA from CKGSB.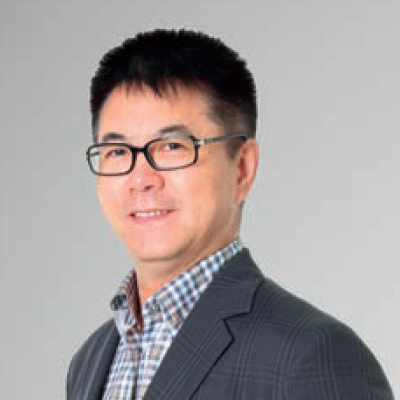 YAWEN WU
Director | Shenzhen
Ms Wu joined China Resources in April 2012 as Business Director of Strategy Department of China Resources (Holdings) Limited, and she joined China Resources Enterprise (CRE) as head of Asset Management Division in July 2021. Ms Wu also works as CEO of China Resources Verlinvest Health Investment Co, Ltd since 2019. Ms Wu previously leads international M&A transactions and post-investment management at CR group level, and she has over ten-years' experience in investment, strategic planning and management with industries across consumer goods, healthcare and real estate. Ms Wu is currently a member of the board of directors and a member of a few board sub-committees of companies including Oatly Group AB (OTLY.US), Genesis Care Pty Limited, and a number of domestic companies that CR group has invested in mainland China. Ms Wu holds a Master of Science degree in International Business from University of Nottingham in the United Kingdom. Yawen joined the Comvita Board on 13 September 2021.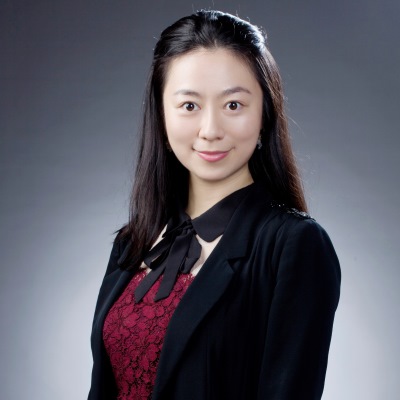 BRIDGET COATES
Independent Director | Auckland
Bridget Coates is Chair of Toitū Tahua: Centre for Sustainable Finance, Chair of Fonterra's Sustainability Advisory Panel to the Board and Chair of Koi Tu (a think tank, based at the University of Auckland). She is also Chairperson of the Real Estate Institute of New Zealand, Director of Yealands Wine Group, Director of Northern Rescue Helicopter Ltd. and Director and Trustee of Mindful Money, a charity with a focus on encouraging responsible investment. She has been a Governor of the NZ Superannuation Fund and a Director of the Reserve Bank of New Zealand. Bridget has also been a Director of public companies, Sky City Limited and Fisher & Paykel Appliances Holdings Limited, and a Director of Tegel Group Holdings Ltd. She was formerly CEO of Carter Holt Harvey Plastic Products and Director of Research for CS First Boston NZ Ltd as well as being a Member of the University of Auckland Council. Bridget joined the Comvita Board as an Independent Director on 1 October 2021.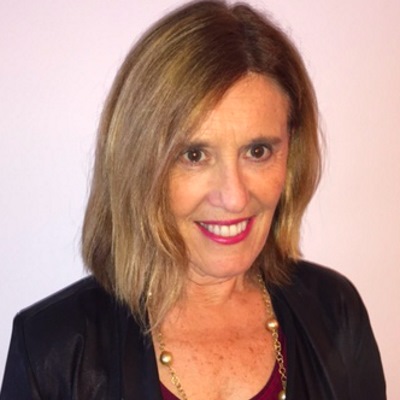 BOB MAJOR
MSC | Independent Director | Tauranga
Bob Major spent the majority of his career in various roles within the New Zealand dairy industry, working for Fonterra, the New Zealand Dairy Board & the New Zealand Dairy Research Institute. He has held global leadership roles for Fonterra in strategy, mergers & acquisitions, ingredients sales & marketing & innovation. He has held regional leadership roles in the Middle East, Hong Kong & China, & was on the senior leadership team of both the New Zealand Dairy Board & Fonterra. Bob is Chairman of Gibbs Holdings (Nelson) Ltd & a director of BioVittoria & Miro Berries. He Chairs High Value Nutrition, one of the National Science Challenges, the Avocado Primary Growth Partnership & is a member of the Oriens Capital Investment Committee. Bob is a past Chair of The Mud House Wine Group & has been a director of Westland Milk Products, Sealord Group, Kiwirail & Barker Fruit Processors. Bob is a Chartered Fellow of the New Zealand Institute of Directors & joined the Comvita Board on the 1.9.19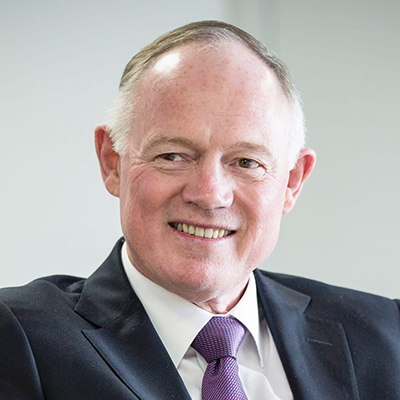 DAVID BANFIELD
Managing Director | Tauranga
David joined Comvita in January 2020 as Chief Executive Officer and led a significant transformation in his first 20 months with the company. He is an entrepreneurial International Managing Director/CEO with significant experience leading both private and public sector business with revenues up to €300 Million. First-hand experience in Acquisition, eCommerce, Direct to Consumer, Global Retail (Brand and Private label), B2B, B2C Manufacturing and Supply Chain across four continents. Results delivered through deep cultural understanding and motivation and development of multicultural International teams. David joined the Board as Managing Director on 13 September 2021.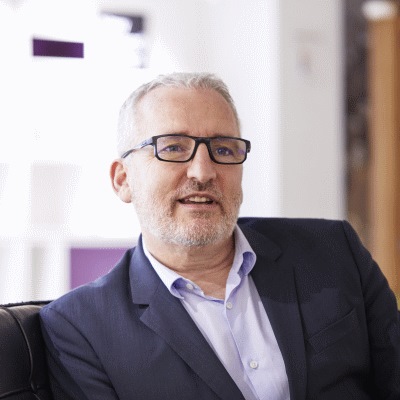 DAVID BANFIELD
Chief Executive Officer (CEO)
David Banfield joined Comvita in January 2020 as Chief Executive Officer. An entrepreneurial International Managing Director/CEO with significant experience leading both private and public sector business with revenues up to €300 Million. First-hand experience in Acquisition, eCommerce, Direct to Consumer, Global Retail (Brand and Private label), B2B, B2C Manufacturing and Supply Chain across four continents. Results delivered through deep cultural understanding and motivation and development of multicultural International teams.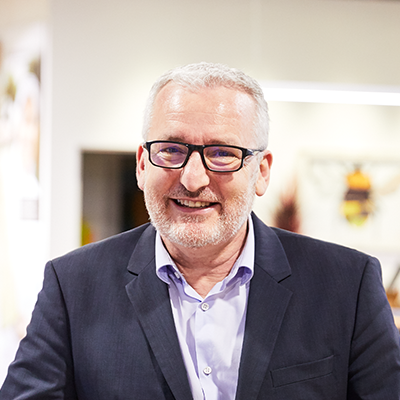 NIGEL GREENWOOD
Chief Financial Officer
Nigel has had extensive experience in finance having held senior executive finance roles with various New Zealand companies. Prior to joining Comvita, Nigel held CFO roles with Synlait Milk Ltd, Crane Distribution NZ Ltd, Gough Group Ltd and Lyttelton Port Company Ltd. Nigel is a member of the New Zealand Institute of Chartered Accountants and the Institute of Directors. Nigel has a Bachelor of Commerce (majoring in accounting) and has completed the General Manager Programme at the University of Michigan. He was also a finalist of the Deloitte CFO of the year in 2018.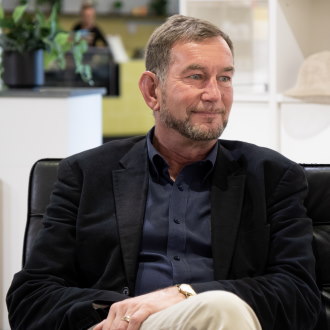 HOLLY BROWN
Chief Purpose & Transformation Officer
Holly joined Comvita in 2019 and is an accomplished executive leader and advisor. With a corporate career spanning more than 20 years across blue chip brands and organisations, Holly has most recently held the senior positions of Head of HR, Head of Corporate Affairs and General Manager Greater China for Zespri International. Supremely adaptable, Holly has a proven track record as an Executive in the HR field and has successfully made the rare transition to commercial management in Asia. She spent three years in Shanghai, ultimately running the Greater China region for Zespri with P&L responsibility at NZD700M. Holly is genuinely strategic and results oriented.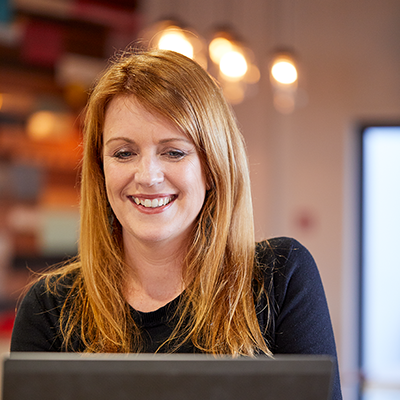 ANDY CHEN
Chief Executive Officer Asia
Andy is an inspiring leader with entrepreneurial spirit that has driven 20 years' non-stop successes under GLOCAL environments in retail, consulting, and premium manufacturing; ranging from business transformation ($200M savings), M&A integration ($1.5Bn deal), new market development (built a profitable Asia market in 3 years), corporate culture reshape to family business going public ($800M). As the Regional CEO, Andy is growing Comvita faster and better across Asia to deliver the exponential growth and long-term resilience of total Comvita.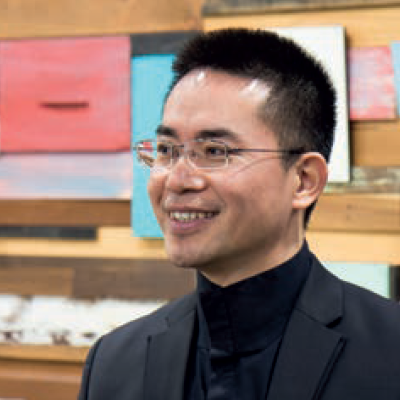 TRACY BROWN
Chief Operating Officer
Tracy Brown joined Comvita in June 2020 and brings a strong primary industry set of experience in operations, commercial management, supply chain leadership and S & OP. Formerly with Zespri, Tracy held a range of Supply Chain management positions during her 16 years with the organisation, including Commercial Manager, Supply Operations Manager, and latterly Head of Global Supply Chain Development. In addition to Supply Chain, Tracy has a background in Finance. Tracy is a Chartered Accountant (CAANZ and ICAEW) and holds a Bachelor of Business Studies. Tracy has also completed executive management programmes at INSEAD (International Executive Development) and Monash University. Prior to joining Zespri, Tracy held roles with Johnson & Johnson, MRI Moores Rowland and KPMG.
NICOLA O'ROURKE
Chief Digital Officer
Nicola is an experienced senior leader in NZ FMCG businesses, with over 17 years experience across a range of disciplines, including Marketing, Sales, New Product Development and Operations. Throughout her career, she has launched over 95 products into global markets including Australasia, USA and China across multiple channels. She has a deep passion for understanding consumer intimacy, digital growth and innovation and her experience spans different geographics; including Australia, USA, and China. Most recently Nicola was the General Manager of Lewis Road Creamery and responsible for the growth and commercialisation of the brand in offshore markets. Nicola brings a passionate voice of the consumer, strategic thinking and digital savvy to the Comvita growth aspirations.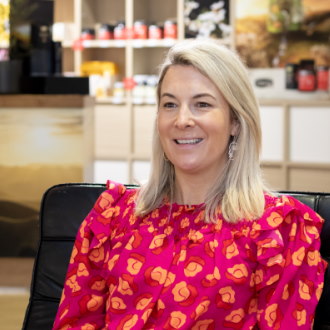 ADRIAN BARR
Chief Business Development Officer
Adrian Barr joined Comvita in March 2020 as Acting Chief Financial Officer Bringing extensive experience in both financial and commercial environments to the business, Adrian was retained by Comvita in September 2019 to lead a strategic review of Comvita's Supply Chain and Financial Planning functions. Previously, he was Chief Operating Officer for The True Honey Co, and he was Chief Executive Officer for Simply Squeezed between 2009 and 2014. Adrian served as General Manager for Invacare NZ and held a number of senior financial and commercial leadership roles with Mainland Products Limited over a period spanning more than 13 years. He is experienced in mergers and acquisitions, capital management, corporate finance, as well as infrastructure export development in line with funding and customer requirements.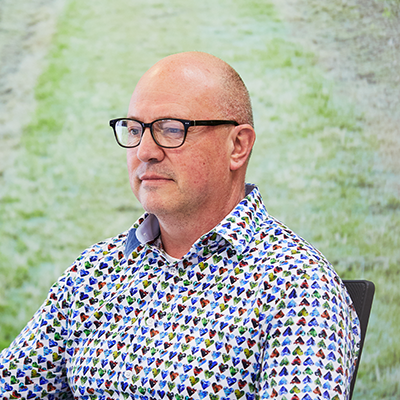 DR JACKIE EVANS
PhD, BSc (Hons) Microbiology | Chief Science Officer
Chief Science Officer, Dr Jackie Evans joined Comvita in 2017. Jackie has a background in both the public and private sector and significant experience leading international teams delivering global Science and Research programmes. Prior to joining Comvita Jackie held senior clinical research positions in the United Kingdom for pharmaceutical companies GlaxoSmithKline and Amgen managing global clinical trial programmes for HIV and cancer medicines. More recently she held Senior positions at PHARMAC, the New Zealand Governments' Medicines Funding Agency, where she was responsible for critically appraising the science behind medicines and negotiating multimillion dollar funding contracts with International Pharmaceutical companies. In her role as Chief Science Officer Jackie is focused on advancing the science supporting the quality and health benefits of our key ingredients and improving productivity and profitability across the supply chain.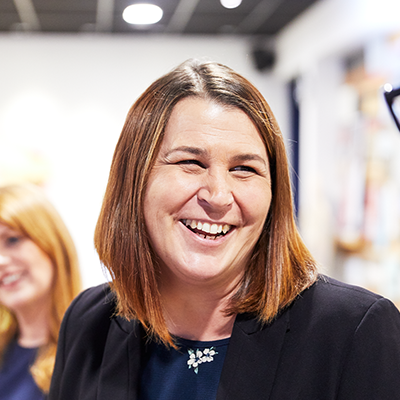 NIGEL KING
Chief Marketing Officer
Nigel joined Comvita in January 2022, bringing over 20 years of marketing and sales expertise. Nigel is a strategic marketing leader with a passion for building brands, transforming businesses, driving innovation and achieving commercial outcomes. He has over ten years of international experience built on classical FMCG marketing and sales training. He is passionate about building strong brand value propositions and driving sales growth through consumer intimacy and strong shopper, customer, and category insights. Nigel has most recently led the transformation of New Zealand's leading pet food company, Ziwi, into a global branded business and a top 10 pet food brand in China. Before joining Ziwi, Nigel held roles at KraftHeinz, Lion, Kerry Foods (UK), and Fonterra (NZ, Asia). Nigel joined the business in January 2022.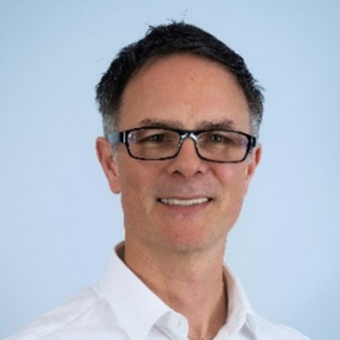 CHRIS FRANCE
Chief Technology Officer
Chris France joined Comvita in May 2022 and is an experienced executive manager with a background in delivering positive change across enterprises through the use of information systems. Chris has worked across many sectors including manufacturing, food, insurance, distribution, health, and transport. His skills include creating and leading high performing teams, information systems strategy and planning, and risk analysis and mitigation.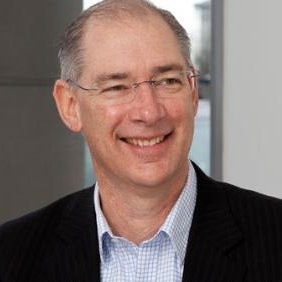 COREY BLICK
General Manager – North America
Corey Blick joined Comvita in May 2016 where he has successfully led a brand transformation to fit the North American consumer, profitably built out Comvita's e-Commerce business and launched Comvita into wholesale and retail channels. Corey has extensive experience in brand marketing, and omni-channels distribution including Direct-to-Consumer, as well as natural, grocery, and club channel sales management. He co-founded FRS, an innovative healthy energy supplement brand which has amassed over $200M USD in sales since inception, has held executive roles in functional beverage, as well as ran brand strategy and new business development at a leading-edge brand agency in San Francisco. Corey brings both strategic direction and operationally efficient execution to one of Comvita's core growth markets.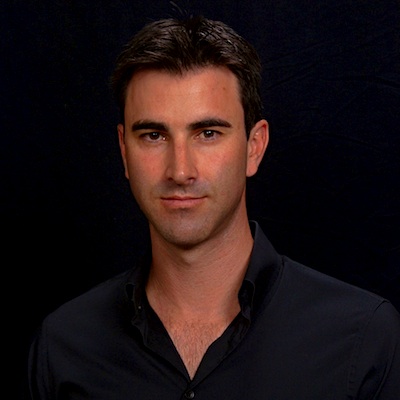 Comvita Corporate Governance
Comvita's Board of Directors is responsible for best practice corporate governance of the Company.